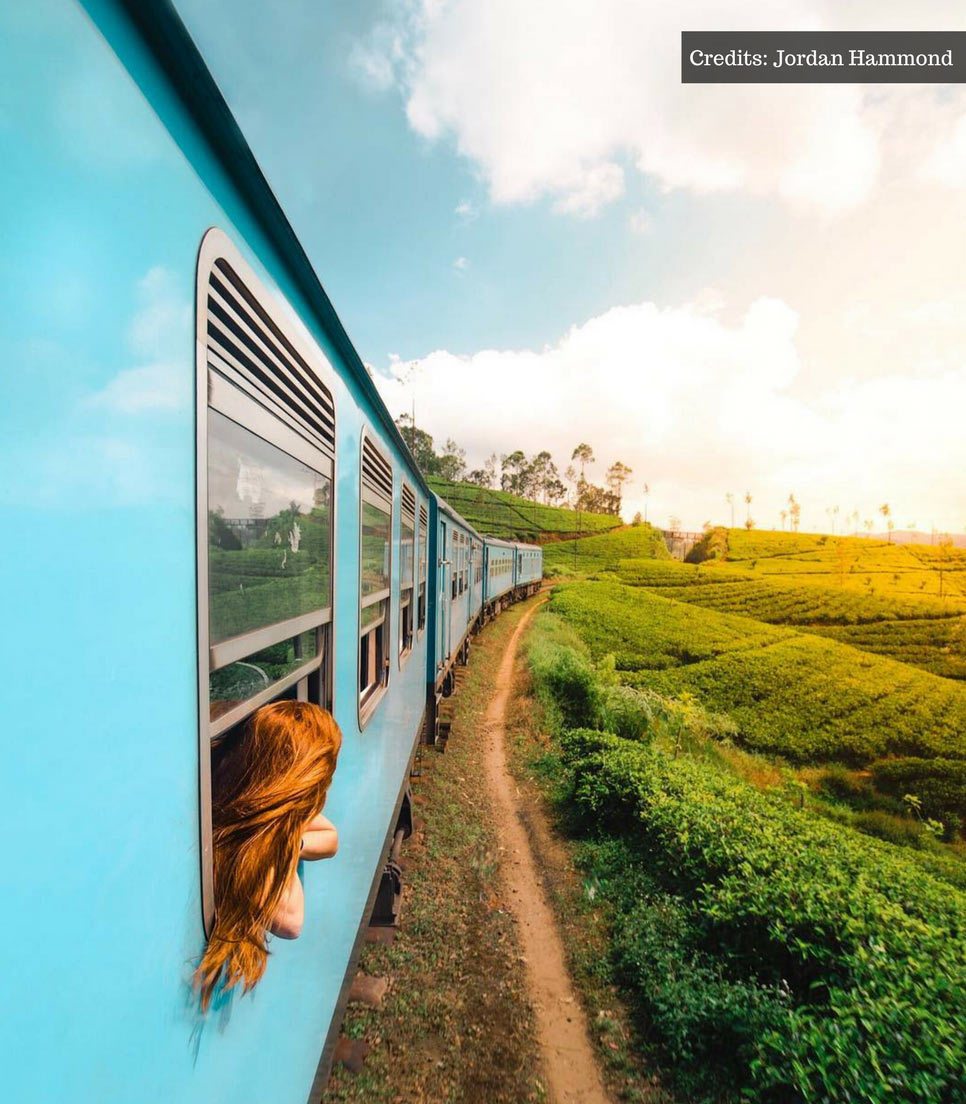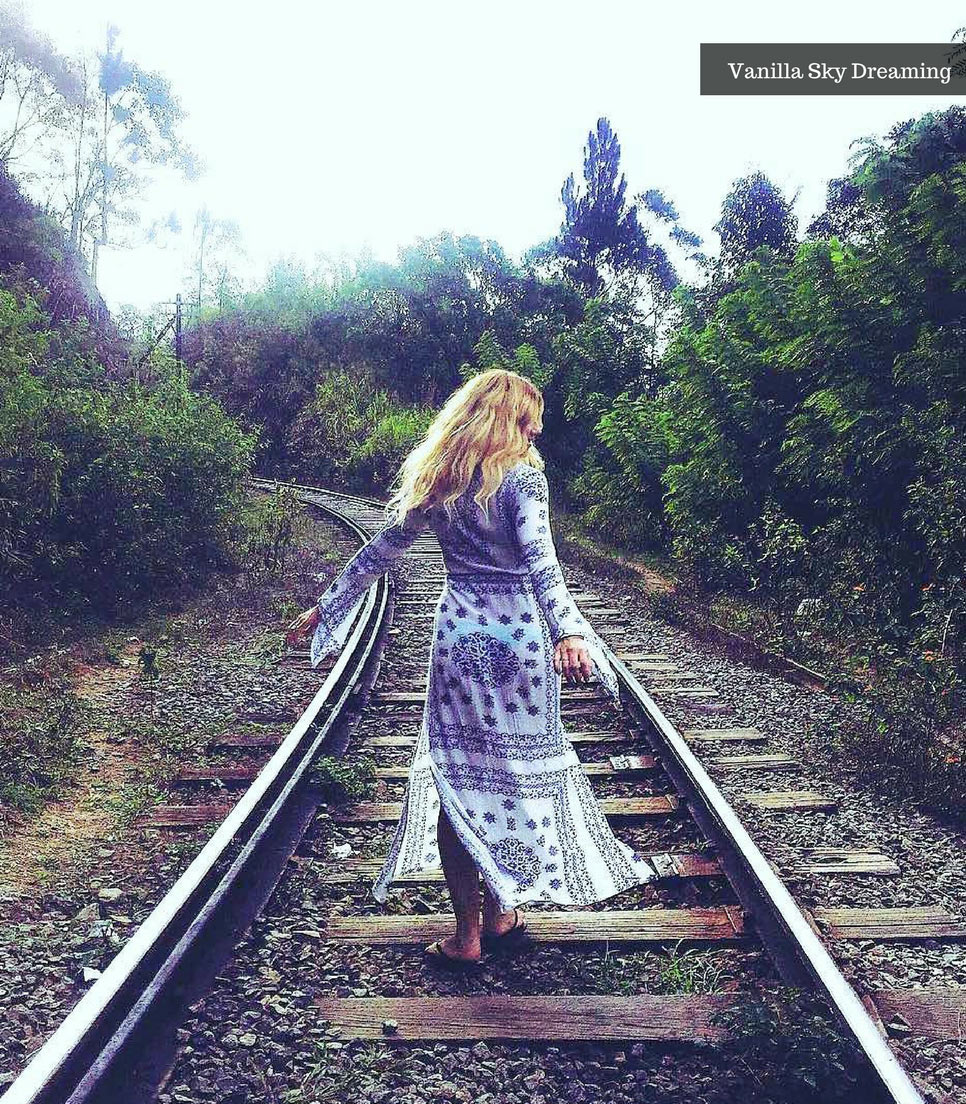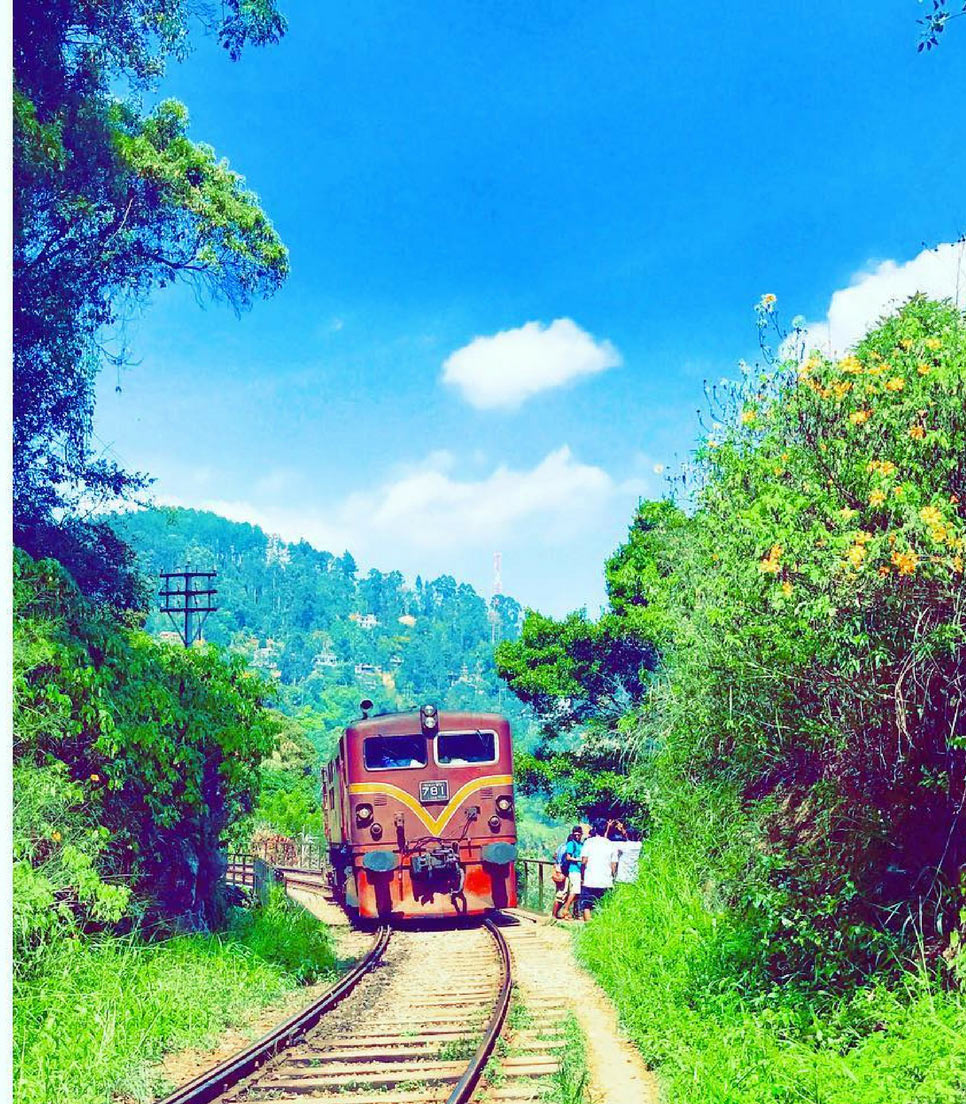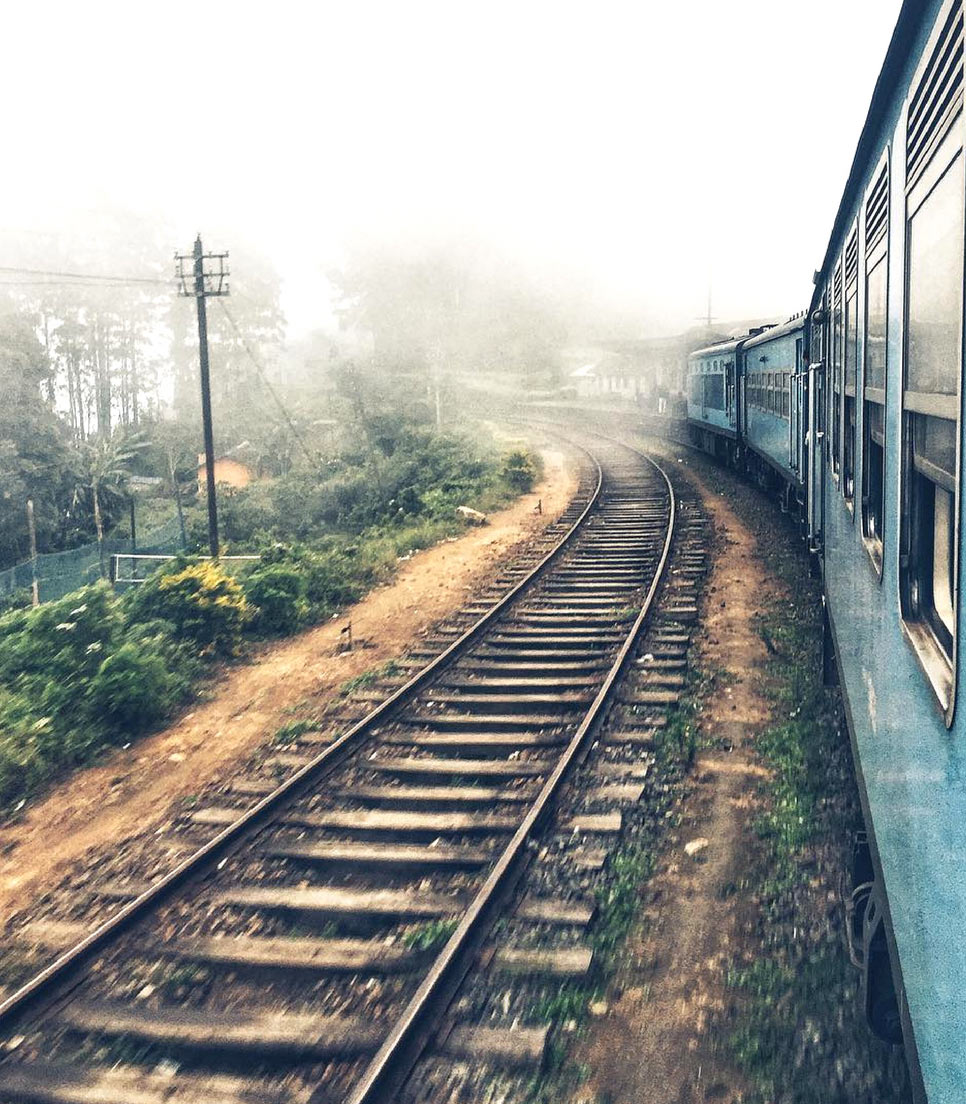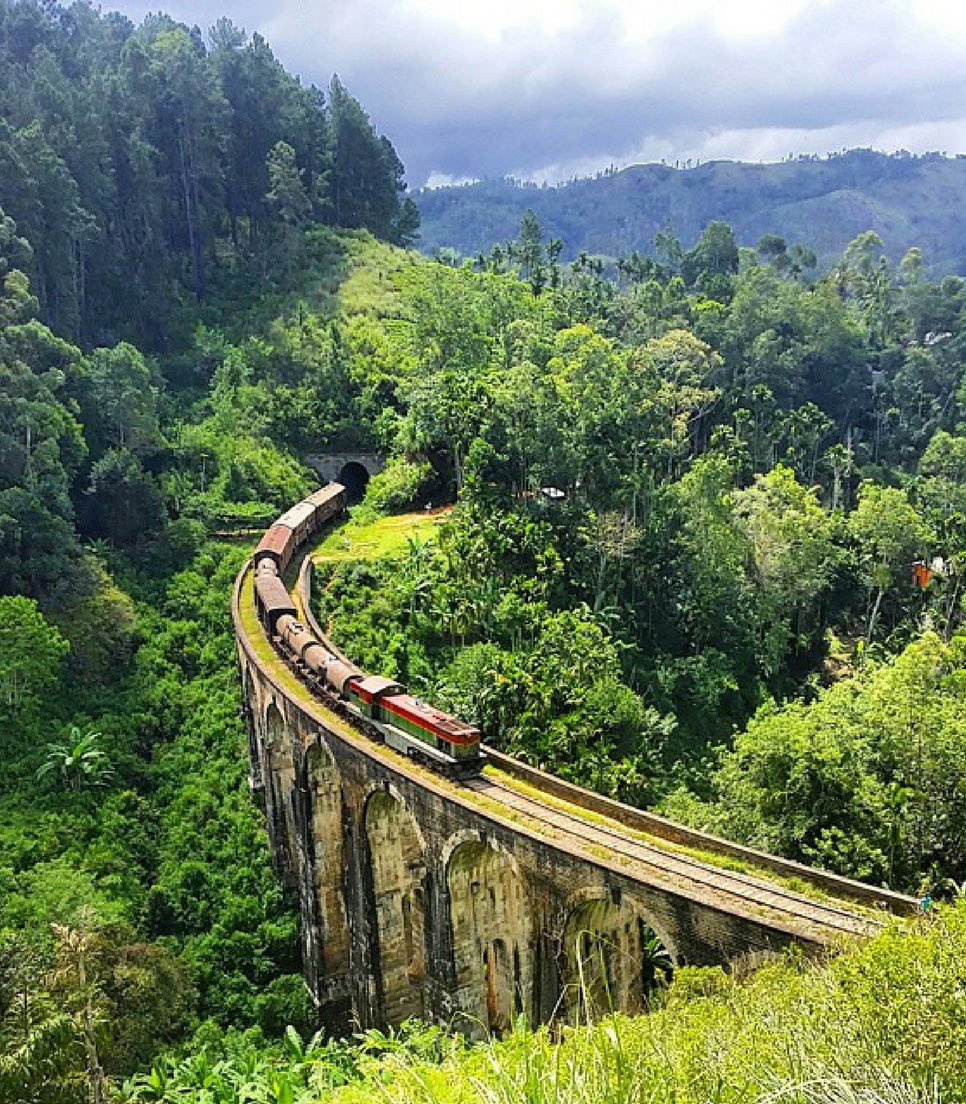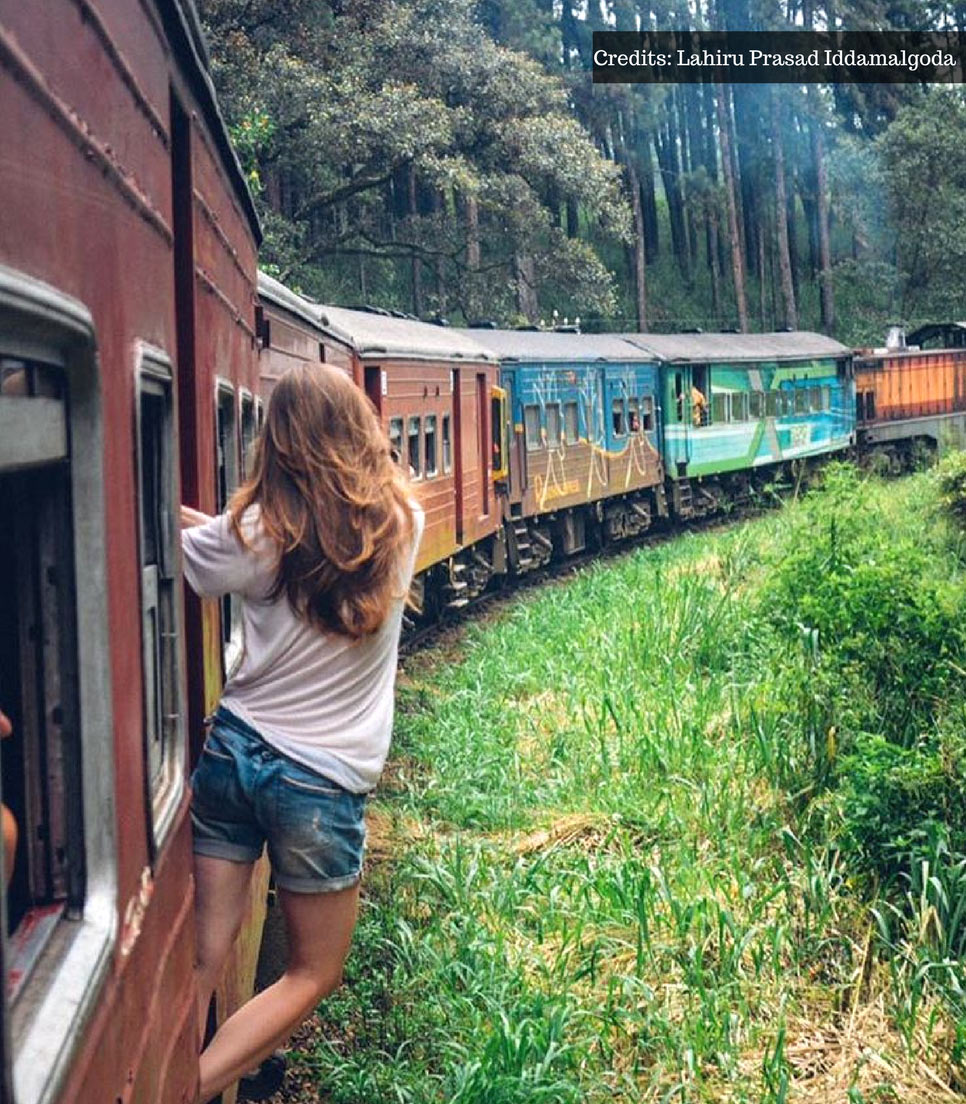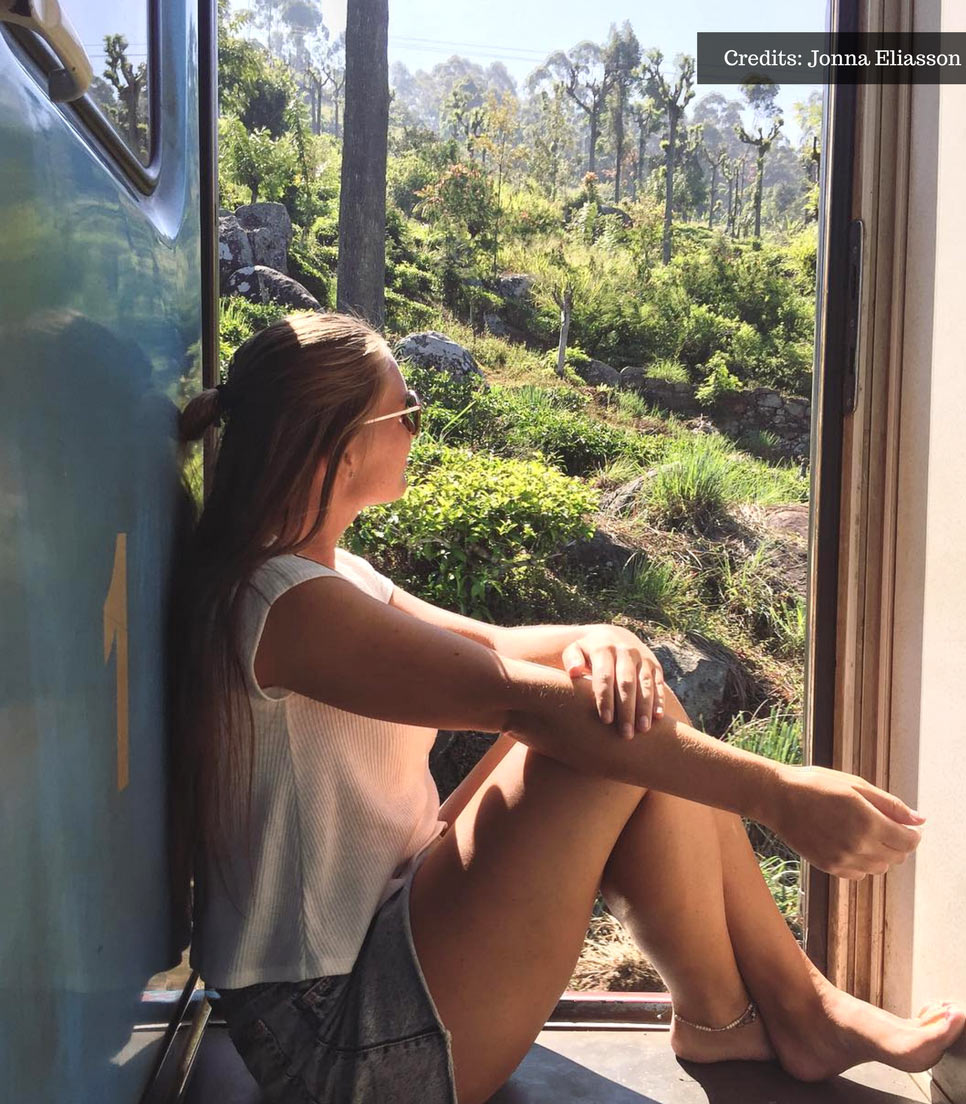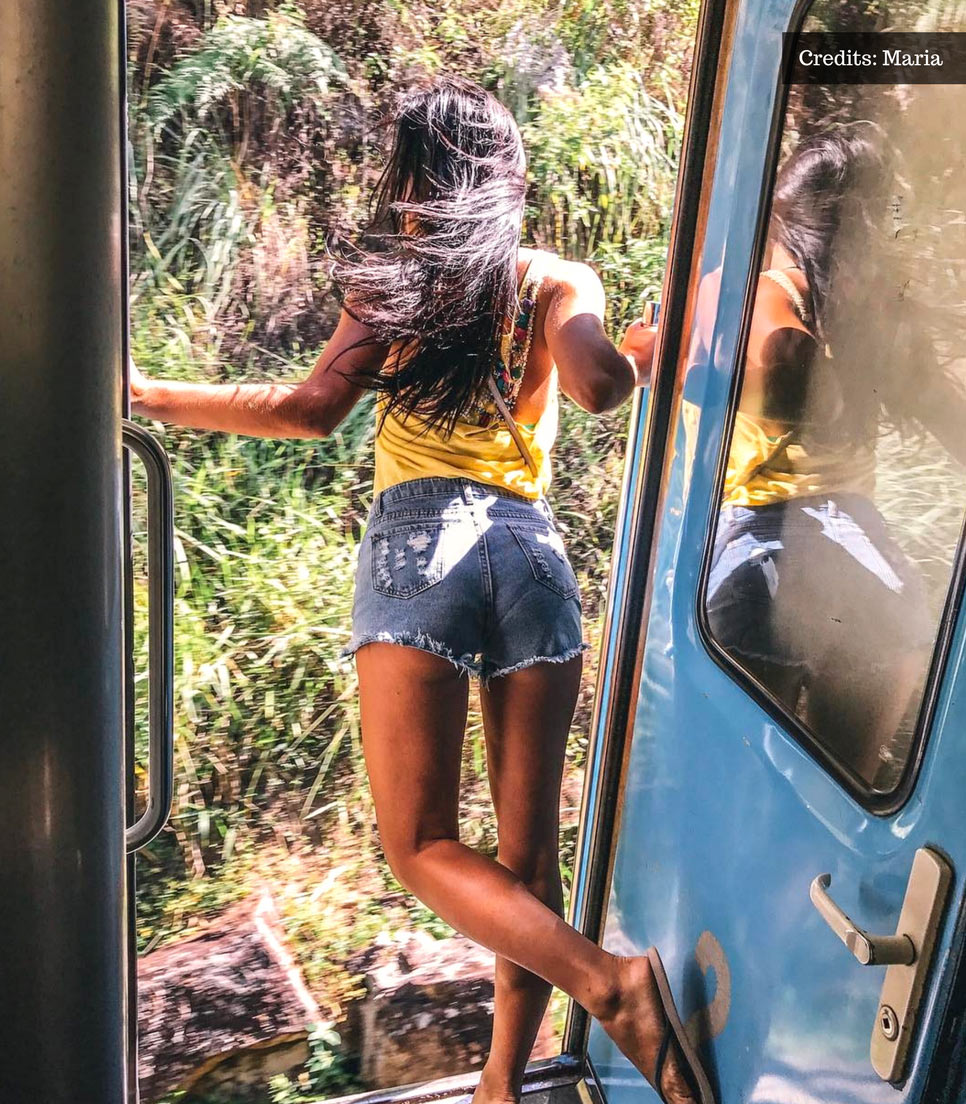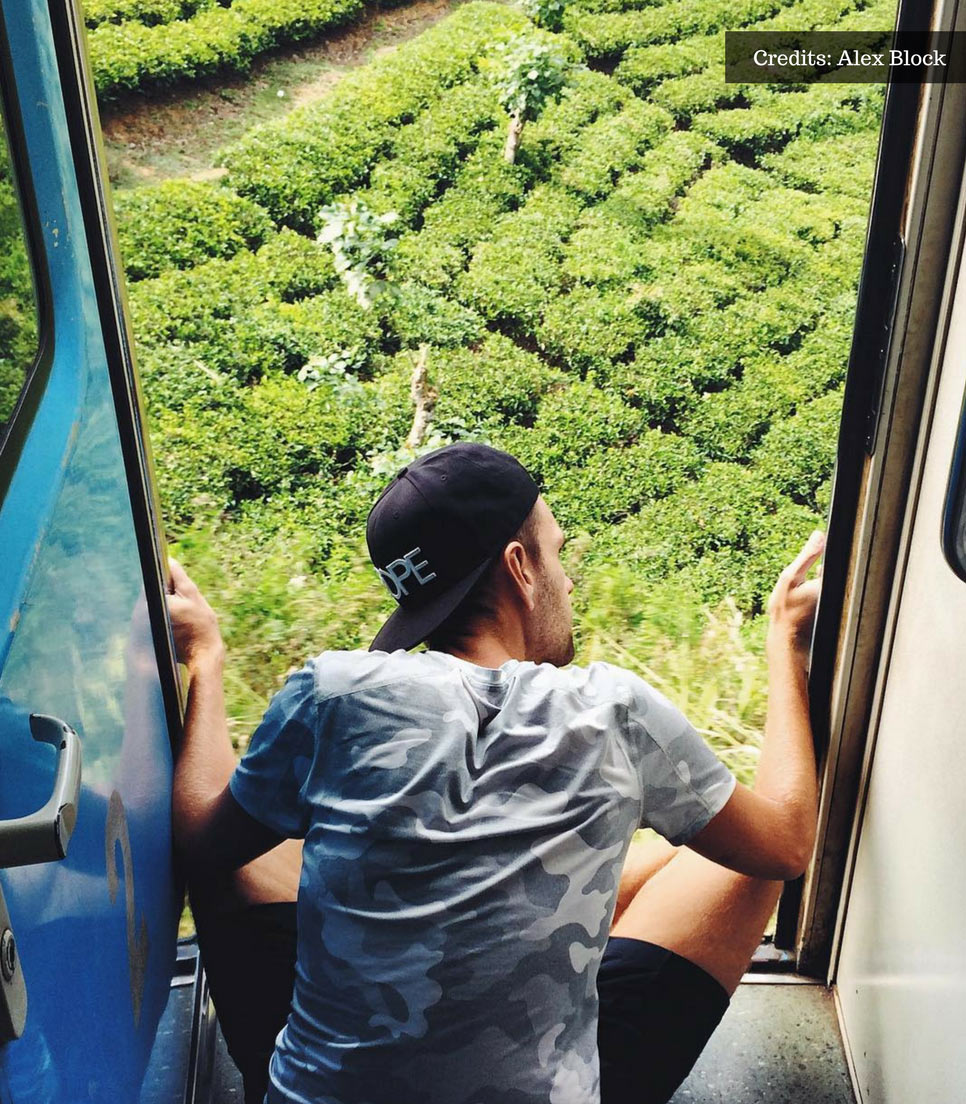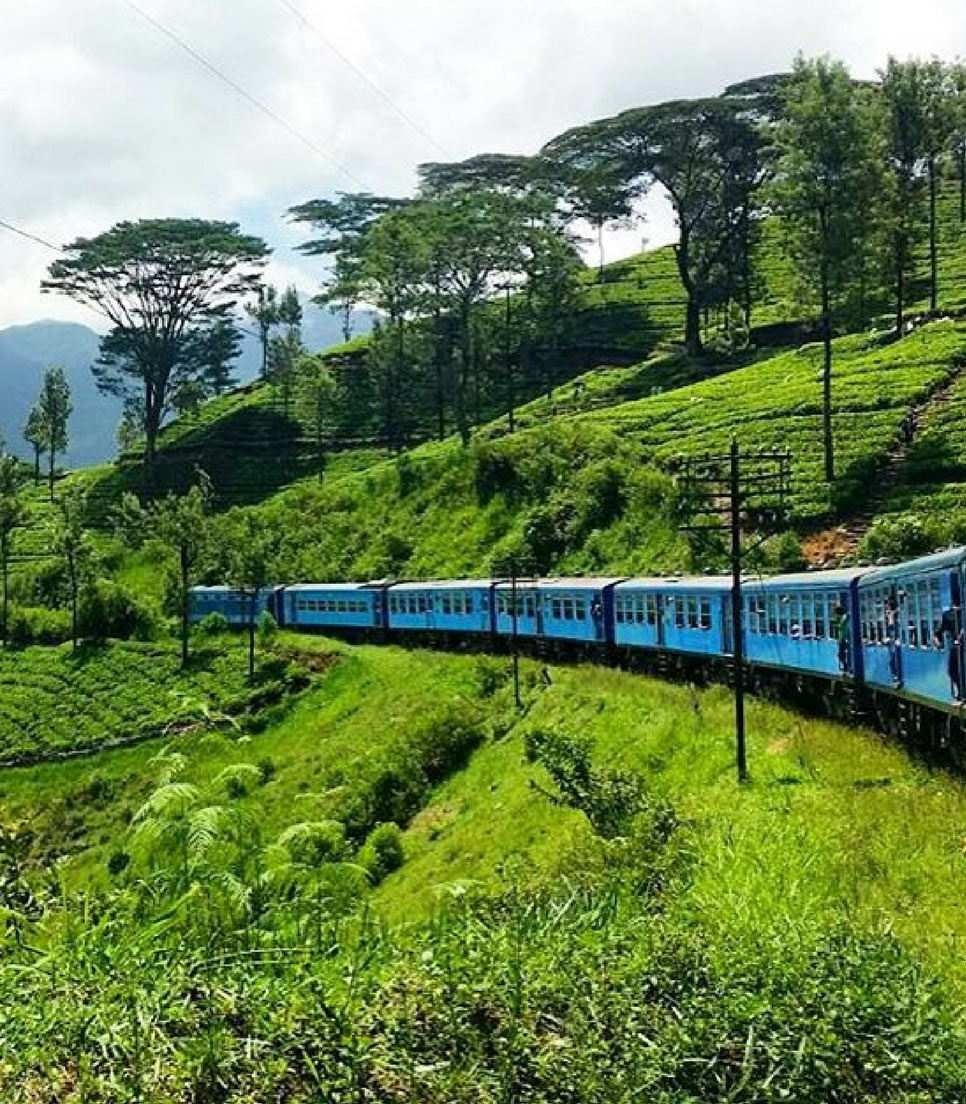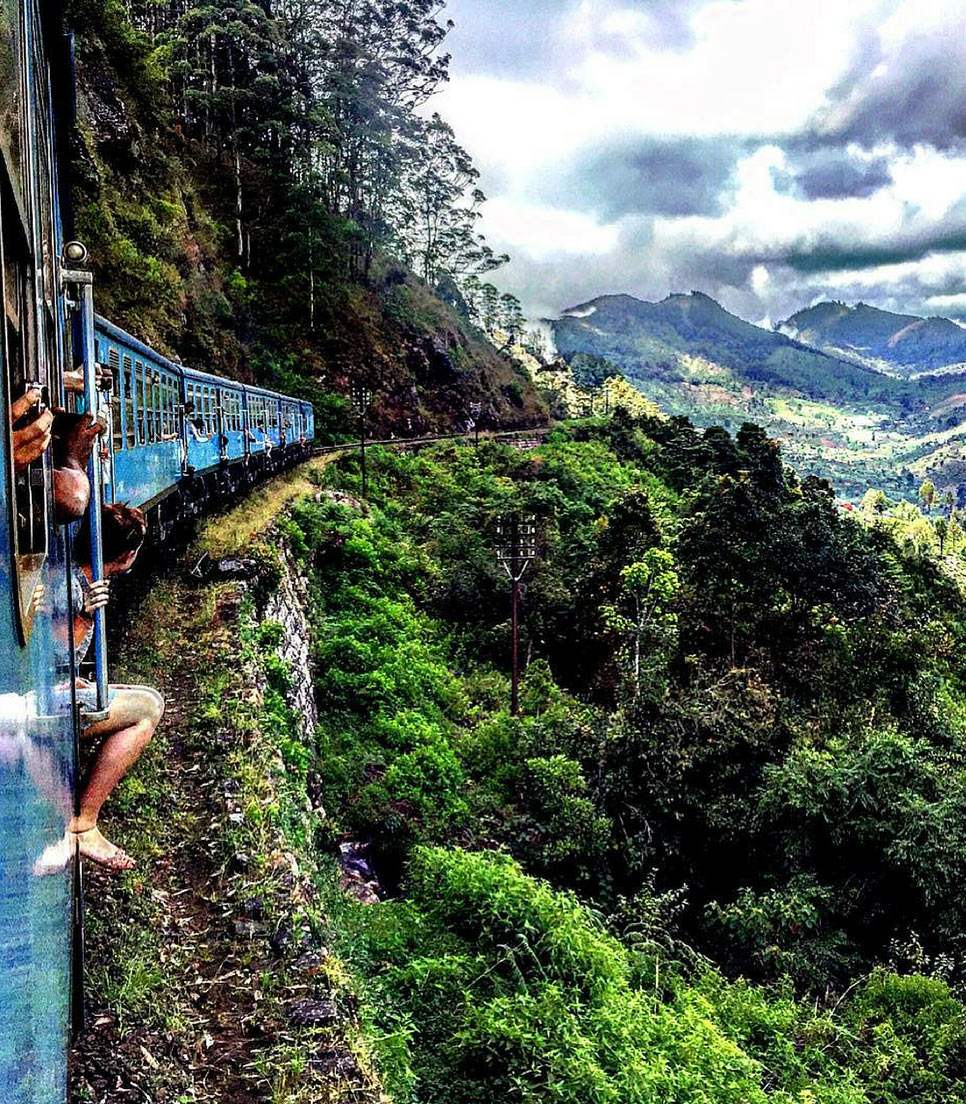 Train Travels
Traveling on a train in the highlands of Sri Lanka, is rated as one of the best train tours in the world. Once you experienced this, you will certainly agree with us.
Route

Colombo/NuwaraEliya
Train Travels in Ella
Train is a major transportation way for tourists in Sri Lanka. We recommend you to use a train when you come to Ella and enjoy the breathtaking views while standing on the open doors.
Nuwara Eliya to Ella train experience is famous as one of world's beautiful train journey. Once you experienced this, you will certainly agree with us. When the train is passing the tea plantations, hills, bridges, tunnels and water falls, your camera will have a very busy time. Check out our gallery and decide if you want to visit Ella from a train or not.
Checkout the train schedule here. Also you can book advance tickets, better you contact the railway for more information.
Safety - as the doors are opened in trains many people try to get to the steps of the door. But please be careful as any accident will ruin all your journey.
Expo Rail
Alternatively you can book expo rail in advance which is a luxury service provided specially for the travelers. You can book your tickets advance by visiting this site and contacting them.
Website Expo Rail
General Line (+94) 11 4 225050
Train Details
Available Classes
Departure Time
Arrival Time (at Ella)
Frequency

Podi Menike

Train No: 1005

EXPRESS TRAIN

1st Class

2nd Class

3rd Class

Udarata Menike

Train No: 1015

EXPRESS TRAIN

1st Class

2nd Class

3rd Class

1007

Train No: 1007

EXPRESS TRAIN

1st Class

2nd Class

3rd Class

Night Mail

Train No: 1045

Night Mail Train

1st Class

2nd Class

3rd Class

Train No: 1126

LONG DISTANCE

1st Class

2nd Class

3rd Class

Podi Menike

Train No: 1005

EXPRESS TRAIN

1st Class

2nd Class

3rd Class

Udarata Menike

Train No: 1015

EXPRESS TRAIN

1st Class

2nd Class

3rd Class

1007

Train No: 1007

EXPRESS TRAIN

1st Class

2nd Class

3rd Class

Night Mail

Train No: 1045

Night Mail Train

1st Class

2nd Class

3rd Class

Train No: 1126

LONG DISTANCE

1st Class

2nd Class

3rd Class

Podi Menike

Train No: 1005

EXPRESS TRAIN

1st Class

2nd Class

3rd Class

Udarata Menike

Train No: 1015

EXPRESS TRAIN

1st Class

2nd Class

3rd Class

Night Mail

Train No: 1045

Night Mail Train

1st Class

2nd Class

3rd Class

Train No: 1126

LONG DISTANCE

1st Class

2nd Class

3rd Class

Podi Menike

Train No: 1005

EXPRESS TRAIN

1st Class

2nd Class

3rd Class

Udarata Menike

Train No: 1015

EXPRESS TRAIN

1st Class

2nd Class

3rd Class

1007

Train No: 1007

EXPRESS TRAIN

1st Class

2nd Class

3rd Class
These are fixed train times for the route. If you are looking for current train times please visit to Railway Gov site. You can find the train times from anywhere in Sri Lanka